Entries related to Bella Sera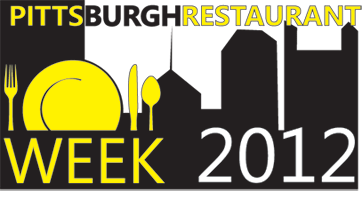 The blustery winter winds have finally brought some snow to Western PA but it's no time to hibernate! Restaurant Week events have been a growing hit across the country and with some creative planning and promotion from the folks at Pittsburgh TasteBuds, restauarants from all over the Pittsburgh area are joining in on the fun!
The Pittsburgh Restaurant Week 2012 event starts next Monday, January 16th and continues through the weekend, ending on January 22nd. Western PA Buy Fresh Buy Local Partners include Bella Sera, Bocktown, Elements, Habitat, and Six Penn!
Check out the full list of participating restaurants at http://pittsburghrestaurantweek.com/restaurants/
Food Bloggers from Western PA will be gathering on January 17th for a special event at Braddock's American Brasserie, so stay tuned for their reactions and creative thoughts!